<! --------- CONTENT ----------- >
FRESH NEWS:
ATHENS BIENNIAL 2018
In Athens, Greece
Manetas at the ATHENS BIENNIAL 2018
YESTERDAY'S NEWS:
INTERNET PAINTINGS
At MAXXI, Rome, Italy
miltos-manetas-the-internet-paintings
Click here to view the introductory video.
Painter, conceptual artist and theorist
Miltos Manetas is a Greek-born painter, conceptual artist and theorist whose work explores the representation and the aesthetics of the information society. Manetas is the Founder of NEEN (the first art movement of the 21st century), a pioneer of art-after-videogames (MACHINIMA) and an instigator of Post-Internet Art. In 2009 he initiated the INTERNET PAVILION for the Venice Biennial, in 2014, in collaboration with Rome's Swiss Institute, he introduced the concept of ÑEWPRESSIONISM. These days he is using DOCUMENTA 14 to develop the concept of MEDIOSUD. According to LEV MANOVICH, Manetas' art can be placed within a well-established tradition in modern painting (representing modern people in their particular modern settings). According to NICOLAS BOURRIAUD Manetas' work belongs to the domain of RELATIONAL AESTHETICS and POST-PRODUCTION
Today the 4194 artist in the world going UP!
»The subject of my art is myself«
<! ---------------- Today working HARD on Social Media ----- >
Today working HARD on Social Media
1964
» Born in Athens «
1982
» Finished high-school / Decide to be an artist «
1985
» Moved to Rome «
1986
» Moved to Milan «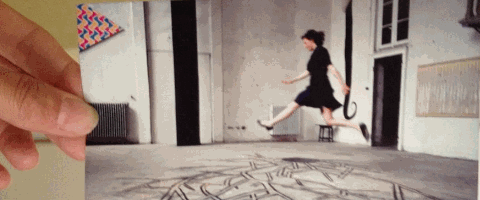 EARLY STUDENT-DAYS IN ITALY
In 1985 I left Athens. The Art-school there wouldn't accept me. "Don't lose your time, you have no talent" one of the professors said- I think his name was Tetsis or Kokkinidis . Or maybe was Yiannis Moralis who 40 years earlier, at the eve of his professor career had refused Jannis Kounellis: "Don´t try Jannis, you have no talent."
<! -- HEADER-->1985, Rome
In 1986 I made a 3Dtree-installation at Brera (the art-school in Milan) and I asked my girlfriend to perform in it.
I also made a drawing with a Sad Tree.
" Fifteen notebooks with dots for children installed at the Cafe Pallas in Karditsa, Greece