<!CONTENT>
Ora:
Una mostra a Parigi
Galerie Hussenot, "A Higher State of Consciousness
prima:
"ANTI-" : La Biennale di Atene del 2018
Manetas nella Biennale di Atene del 2018
Le Pitture Internet
Al MAXXI, Roma, Italia
miltos-manetas-the-internet-paintings
Miltos Manetas è un pittore di origine greca, artista concettuale e teorico il cui lavoro esplora la rappresentazione e l'estetica della società dell'informazione. Manetas è il fondatore del movimento artistico NEEN (il primo movimento artistico del 21 secolo), un pioniere di MACHINIMA e un istigatore di Internet Art.
Nel 2000, Manetas ha presentato NEEN alla Galleria Gagosian di New York.
Nel 2009, La Biennale di Venezia ha invitato Manetas di dare vita al suo primo Padiglione Internet
Nel 2011, il museo MACRO di Roma ha commissionato a Manetas un electronicOrphanage
Nel 2014, in collaborazione con l' Instituto Svizzero di Roma, Manetas ha introdotto il concetto del ÑEWPRESSIONISMO.
Secondo LEV MANOVICH, il lavoro di Manetas è collocato all'interno di una tradizione consolidata nella pittura moderna ('…rappresenta le persone moderne nei loro particolari ambienti moderni). Secondo NICOLAS BOURRIAUD il lavoro di Manetas fa parte del Arte Relazionale e di POST-PRODUCTION
Nel 2018,
Bartolomeo Pietromarchi
ha curato al
MAXXI
di Roma,
"Le Pitture Internet",
la più importante finora esposizione personale di Manetas a livello istituzionale.
CV / Biografia
Oggi sono l' artista 4182
Secondo gli analisti di Artfacts.net Andy Warhol è numero 1, Pablo Picasso #2. Dopo loro, c'e il resto di noi, Nel 2001, ero il 528 artista del mondo. Poi ho lasciato NY- mi sono spostato a Los Angeles- e ho cominciato cadere... Dopo una dura caduta, sono arrivato molto basso, ho perfino oltrepassato la terribile soglia del 5000.. Oggi sto andando su di nuovo, sono il numero #4182
»il tema de mio lavoro sono Io«
»Como migliorare una pittura? Guardandola!«
»Come programmare la vita? Dipingendola«
<! Oggi si lavora duro nei Social Media >
Oggi si lavora duro nel Media-Sud del Social Media
<! Oggi lavoriamo sul nostro MedioSud -->
Oggi lavoriamo sul nostro MedioSud
Non domandarci la formula che mondi possa aprirti
sì qualche storta sillaba e secca come un ramo.
Codesto solo oggi possiamo dirti,
ciò che non siamo, ciò che non vogliamo.
"Non chiederci la parola", Ossi di seppia, Eugenio Montale, 1925
La gente del MEDIO SUD non si è mai trovata a suo agio con lo stile di vita ultramoderno del Nord.
Ma il Sud ancora esiste? Non veramente, Sud era un universo PC (un mondo Pre-Computer). Come il mitico Oriente, il Sud-profondo è sparito. Ma come col Medio Oriente, dove si cerca vivere la vita occidentale in una maniera piuttosto orientale, l'Europa da Roma e giú, rifiuta di diventare completamente NORD.
E anche tra la gente del Nord, da Milano a New York e dal Tokyo a Berlino, esiste una grande scontentezza.
La nostra storia, Mediosud in Facebook
MedioSud NON è un ritorno al SUD-nessuno di noi desidera tornare in situazioni dove la donna è tenuta sotto controllo, dove ogni uomo è un soldato. Il Nord-in tempi di pace almeno- ha sempre prestato un rifugio a chi vuole sperimentare con la sua identità, quando non c'e la guerra, al Nord si può giocare. Che fare però quando il gioco diventa un prodotto? Quando il sapere acquista un sapore industriale? Noi, gente del Nord abbiamo bisogno di "South as a state of Mind".
MedioSud è Nord che provoca il Nord, che gli tira la manica della camicia, che insiste che dobbiamo lavorare meno e condividere di più. C'è poi la questione dei telefonini.. MedioSud è anche lo "Sud dei Media": parla della voglia di usare le tecnologie in maniere artigianali.
La nostra storia, Mediosud in Facebook
<! Si lavora con Soprarealtà -->
Si lavora con Soprarealtà e col NeoUmile
Soprarealtà è una maniera di utilizzare la tecnologia dei nostri telefonini in maniera artigianale. Utilizando applicazioni che proiettano un imagine sopra quel che si vede, si "porta" un concetto o una persona la dove uno vuole. Cosi, quando questo concetto-o la persona- finalmente viene, in realta sta solo "ritornando".
NeoUmile è una tecnica e attitudine introdotta da Nora Renaud, artista Svizzera che vive in Colombia. Il termine è stato coniato da Massimo Sterpi- un avvocato collezionista che vive a Roma. NeoUmile per quel che succede quando gente privilegiata come noi inventa e utilizza una certa "patina-povera" per fare che il proprio operato non sembra più così terribilmente pretenzioso. Questo vale anche per oggetti e beni quotidiani, I nostri automobili, appartamenti, vestiti etc. Oggi è tutto cromato in maniera esasperante.
Yanis Varoufakis è un spirito convocatore, gli "spiriti convocatori" -dice Renato Vivaldi- sono persone che attorno a loro esiste un certo hinterland, un spazio che ha una sola funzione: serve semplicemente per convocare! Yanis Varoufakis usa la sua energia positiva per portare la Democrazia in Europa entro il 2025.
1964
»Nato in Atena«
1982
»Terminato il Lyceo / Decide ser artista«
1985
»Trasladado a Roma«
1986
»Trasladado a Milan«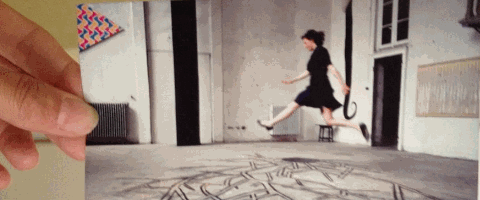 Nel 1985 ho lasciato Atene. La scuola d'arte non mi accetterebbe. "Non sprecare il tuo tempo, non hai talento" disse uno dei professori, Tetsiscredo fosse il suo nome o Kokkinidiso forse era Yiannis Moralis che 40 anni prima, alla vigilia della sua carriera di insegnante, aveva respinto Jannis Kounellis: "Non provare Jannis, non hai talento"
<! -- HEADER-->1985, Roma
Nel 1986 ho realizzato un'installazione di alberi in 3D a Brera (la scuola d'arte di Milano) e ho chiesto alla mia ragazza di recitarci.
Ho anche realizzato un disegno con un albero triste.
UNA PRIMA MOSTRA PERSONALE
Quindici quaderni con punti per bambini sono stati installati al Cafe Pallas di Karditsa, in Grecia